The Surprise Christmas Bride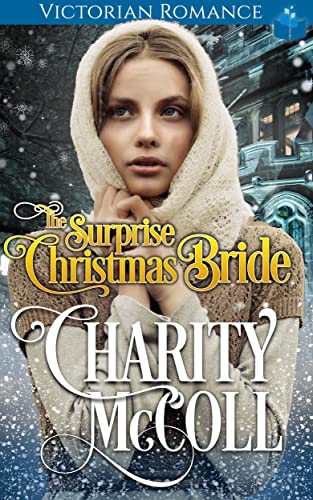 About the Book
Humble Gabriella is shocked to awake in a household where she is known as wife, mother, and duchess… But who is she really? The last thing she remembers is going to bed in her parents' home. Why, then, has she awakened in Wibberley Hall, where the arrogant Duke of Lancashire regards her paralyzed condition as a ruse? Meanwhile, the servants marvel at her kindness, and the Duke senses that this woman who is the exact image of his wife is nonetheless very different from the haughty and unfaithful woman he married. Who is Gabriella and what tragedy brought the surprise bride to Wibberley? Will the Duke's hurried trip to London unravel a ruse? Read The Surprise Christmas Bride for a heartwarming historical romance full of yuletide revelations and many unexpected page-turning moments – all leading to a fabulous happy ever after.
Disclosure of Material Connection: Some of the links in the page above are "affiliate links." This means if you click on the link and purchase the item, I will receive an affiliate commission. I am disclosing this in accordance with the Federal Trade Commission's
16 CFR, Part 255
: "Guides Concerning the Use of Endorsements and Testimonials in Advertising."