… plus lots of freebies to get you started!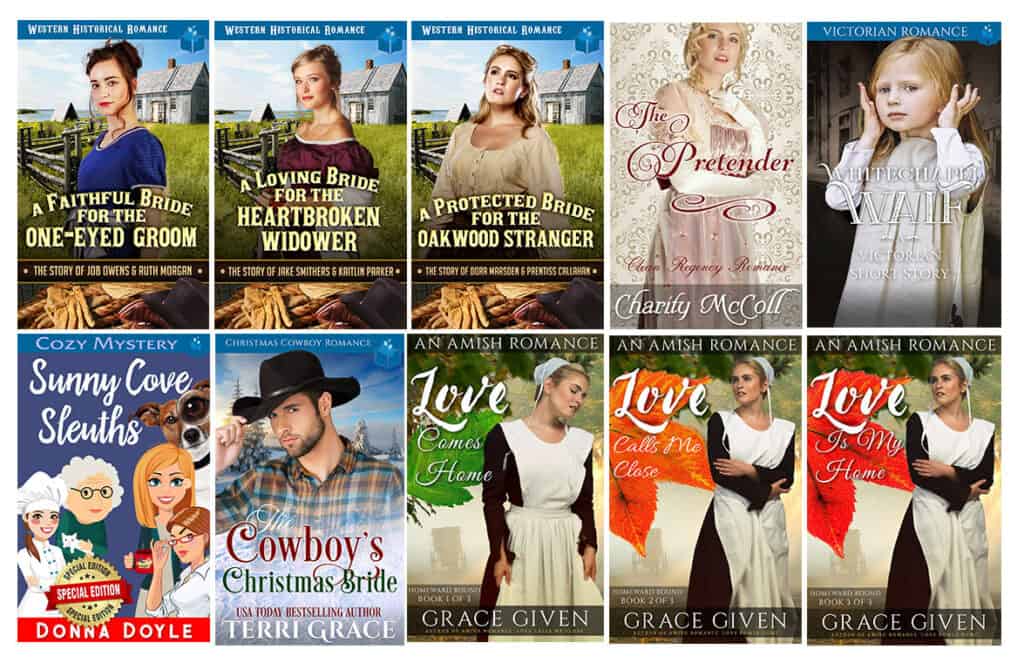 Just pop in your first name (so we can say "hi!") and your best email address (so we know where to send your goodies)
Our sole purpose is to serve you with the best books you can trust at great prices you'll love!

"Blessed 🙏 and thankful. These are books I can share with my sisters and daughters, without embarrassing details."
Grammy
⭐⭐⭐⭐⭐
"I have enjoyed reading the Pureread books. It is so nice to know that no matter what book I choose, I will have a clean and sweet story, often with faith at the heart of the story."
Bookworm
⭐⭐⭐⭐⭐
"Pure Read gives me the chance to discover new authors, great books and hours of enjoyment"
Annette Benninghoff
⭐⭐⭐⭐⭐
"there are so many to choose from and all so great! when tired put your feet up and read away !"
Esther Ballard
⭐⭐⭐⭐⭐
"I adore PureRead! Keeps me stocked up on good clean stories and lots of awesome authors!"
Valerie Martin
⭐⭐⭐⭐⭐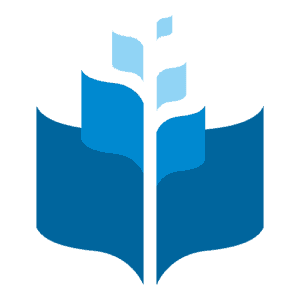 Our Promise To You
As a Christian publisher, we are committed to providing clean and wholesome books that contain no swearing, sex, gore, or blasphemy. We believe that a story does not need to be compromised with questionable content to be great!
You can pick up any PureRead book and trust that it will be a blessing!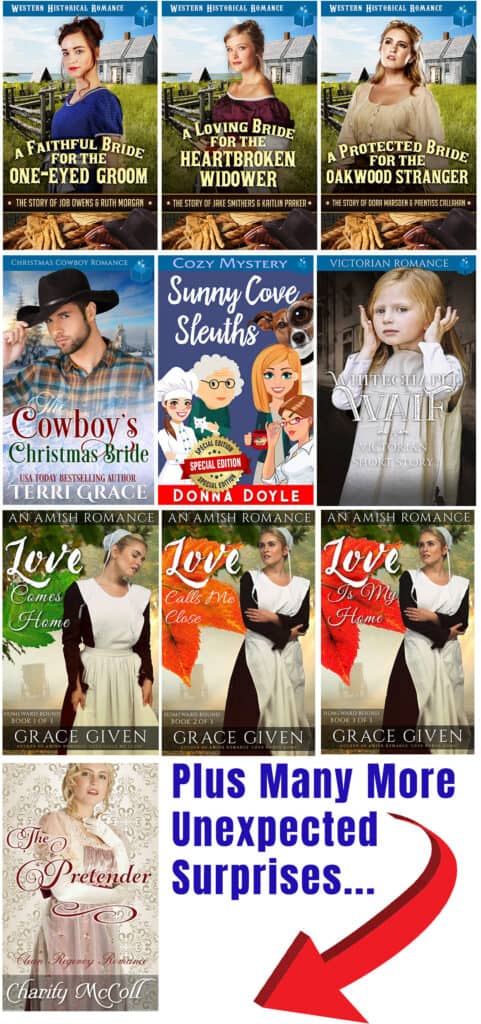 Get started with all these freebies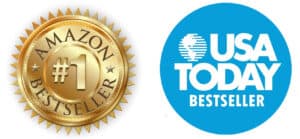 "I love your emails, for you never let me down finding a good book to read."
Doreen Archbold
⭐⭐⭐⭐⭐
"Pureread always has affordable e-books in many different catagories. I look forward to receiving the e-mail every day"
Karen Newcomb
⭐⭐⭐⭐⭐