Widow's Song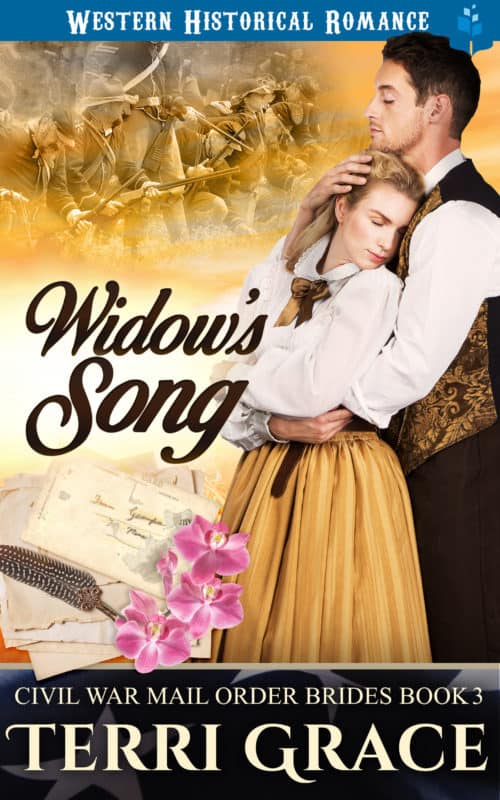 About the Book
When Abigail Jacobs' husband Jake is hanged in a Union prisoner-of-war camp for someone else's crime, she is left alone with two children on the verge of adulthood, who are fighting to understand the world and its sorrows. With her children's behavior growing steadily worse, and her own loneliness increasing, Abigail's good friends in Spokane, Susan and Charlotte, decide that the answer to her problems is a move to Spokane and a new life. They suggest that she marry a local lumberjack named Milton, and although Abigail finds herself favoring the idea, her children are horrified by it and refuse to go. Over time, she is faced with a decision between staying in Charleston and doing what little she can to protect her children, or taking the path she believes God has prepared for her, and leaving her children in His hands. Can she, like Abraham, place her children on the altar, and will the love of a simple lumberjack ease the loneliness of life without her Jake? Civil War Brides trilogy follows the journey of three women forged together in firm friendship through the fire of tragedy. The depth of emotion evoked by the circumstances they face and overcome is truly touching. And it is the quality of their friendship that shines the light in the darkness, leading each of them to a second chance love that they never imagined possible.
Other Books in "Civil War Mail Order Brides"
Disclosure of Material Connection: Some of the links in the page above are "affiliate links." This means if you click on the link and purchase the item, I will receive an affiliate commission. I am disclosing this in accordance with the Federal Trade Commission's
16 CFR, Part 255
: "Guides Concerning the Use of Endorsements and Testimonials in Advertising."