Widow's Joy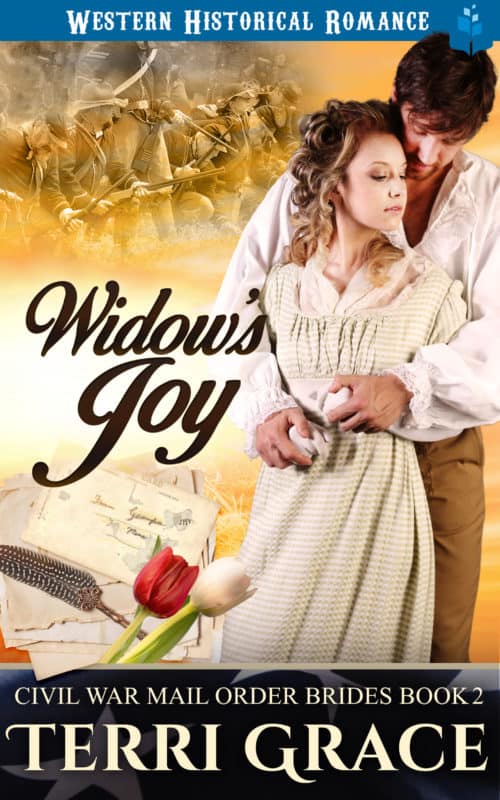 About the Book
Charlotte Beads had just lost a baby when her beloved husband John was sent to war – a war from which he never returned. Unlike her friends, Susan and Abigail, she is left childless and questioning her place in the world, so she picks up an old dream and renews her studies to become a schoolteacher. She is ready to find work when she's called out to Spokane to help Susan through a difficult time. Figuring she can find work as a teacher just as easily in Spokane as in Charleston, she heads west with no thought of going home again. The journey is a difficult one, but along the way she meets three people who will change her life: Madeleine Ellis, who immediately becomes Charlotte's guardian angel; a drunken Union soldier, who causes her nothing but trouble; and a friendly but painfully shy shopkeeper by the name of Connor Hayes…. Civil War Brides trilogy follows the journey of three women forged together in firm friendship through the fire of tragedy. The depth of emotion evoked by the circumstances they face and overcome is truly touching. And it is the quality of their friendship that shines the light in the darkness, leading each of them to a second chance love that they never imagined possible.
Other Books in "Civil War Mail Order Brides"
Disclosure of Material Connection: Some of the links in the page above are "affiliate links." This means if you click on the link and purchase the item, I will receive an affiliate commission. I am disclosing this in accordance with the Federal Trade Commission's
16 CFR, Part 255
: "Guides Concerning the Use of Endorsements and Testimonials in Advertising."