Widow's Hope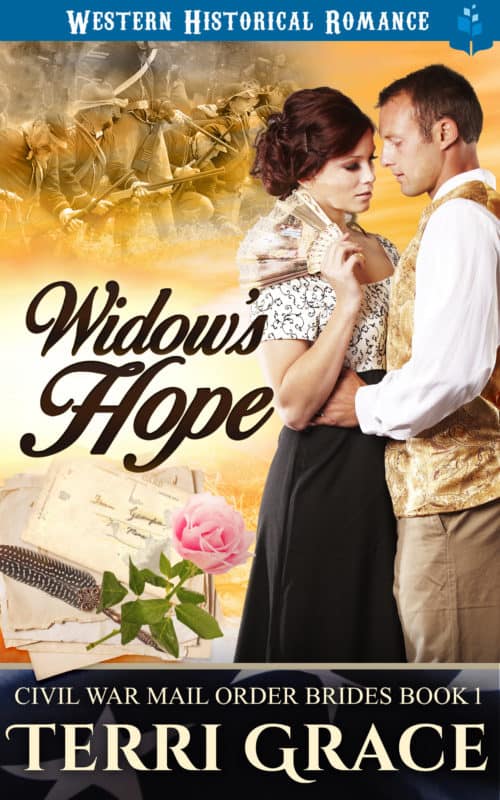 About the Book
Susan Winter is savagely widowed by the Civil War, but her scars go back much further than that. Her husband Bentley was not the type of man a woman could mourn for long. Anxious to leave behind bad memories, Susan takes up her friends' suggestion of consulting a bridal agency, and soon decides on a man who, if he lives up to his name, should prove a much gentler one than her former husband. His name is Donald Lamb. She travels with her two children to his home in Spokane, but shortly after they arrive, tragedy strikes. Heartbroken, Susan's faith falters. Too much pain and suffering cause her to doubt the existence of a loving Father God. Desperate to help his wife, Donald sends up an ardent prayer, and God gives him an idea. But can love heal Susan's wounds? And can she learn to trust that God is good, even in the face of the worst kind of pain? Civil War Brides trilogy follows the journey of three women forged together in firm friendship through the fire of tragedy. The depth of emotion evoked by the circumstances they face and overcome is truly touching. And it is the quality of their friendship that shines the light in the darkness, leading each of them to a second chance love that they never imagined possible.
Other Books in "Civil War Mail Order Brides"
Disclosure of Material Connection: Some of the links in the page above are "affiliate links." This means if you click on the link and purchase the item, I will receive an affiliate commission. I am disclosing this in accordance with the Federal Trade Commission's
16 CFR, Part 255
: "Guides Concerning the Use of Endorsements and Testimonials in Advertising."