Margaret – Wagon Train Bride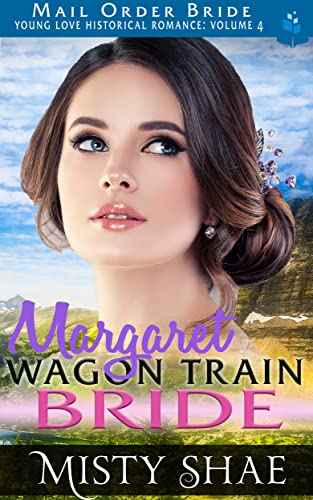 About the Book
After the tragic death of her father, and her mother's grief-driven remarriage to a violent, greedy liar of a man, 18-year-old Margaret Kincaid knows she must fight back. John Brownstone is thrust from his father-in-law's farm, blamed for the death of his beloved wife in childbirth. The Homestead Act has opened up the west and enabled hardworking men like John to prosper. But he needs a wife and mother for his two tiny children. Margaret's courage emboldens her to escape, and prize her sisters from the clutches of their increasingly wicked father-in-law, but what awaits them as they head west on the wagon train? Margaret's story is one of the beautiful tales from Misty Shae's popular historical Western romance series, Young Love Historical Romance Vol.4. Each book is perfect standalone, and even better when read together. Read it today!
Other Books in "Young Love Historical Romance Vol.IV"
Disclosure of Material Connection: Some of the links in the page above are "affiliate links." This means if you click on the link and purchase the item, I will receive an affiliate commission. I am disclosing this in accordance with the Federal Trade Commission's
16 CFR, Part 255
: "Guides Concerning the Use of Endorsements and Testimonials in Advertising."