Damaris – Treasured Bride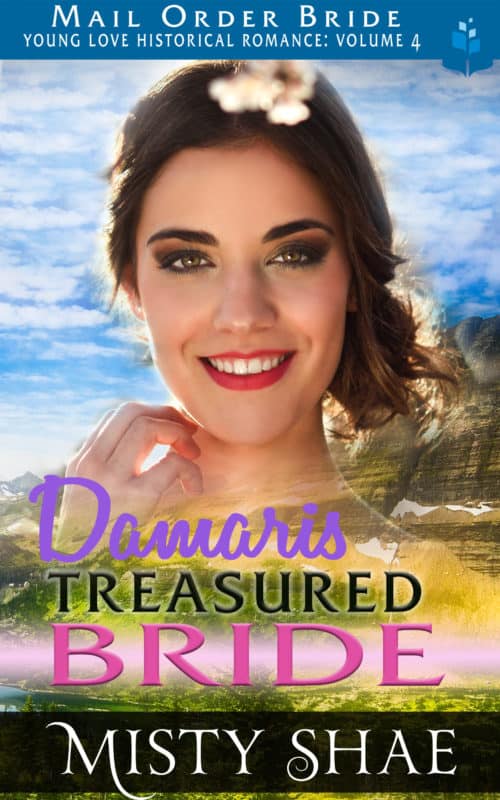 About the Book
Finding the Blue Sphinx diamond has been Damaris Kirk's ambition, and when she finds out that it's in Deming, New Mexico, she decides to go down there. But with the history of the diamond, she knows she will need hide her steps, so she signs up as a Mail-Order Bride. Zechariah Colby has been searching for the people who murdered his parents fifteen years ago and stole his mother's jewels. When he finds out that they might be in Deming, he decides to move there. But to keep his cover, he needs to live a normal life, which means having a wife and a business. Two stories and two secrets interweave into a beautiful romance you won't want to put down. Damaris' story is one of the amazing tales in the Western romance collection, Young Love Historical Romance Volume 4, by #1 bestselling clean Christian romance author Misty Shae. Each story is a great read and can be read alone, or even better, read them all as part of this adventurous feel-good series.
Other Books in "Young Love Historical Romance Vol.IV"
Disclosure of Material Connection: Some of the links in the page above are "affiliate links." This means if you click on the link and purchase the item, I will receive an affiliate commission. I am disclosing this in accordance with the Federal Trade Commission's
16 CFR, Part 255
: "Guides Concerning the Use of Endorsements and Testimonials in Advertising."