Jenny's Christmas Turnaround – To The Arms Of A Frontier Husband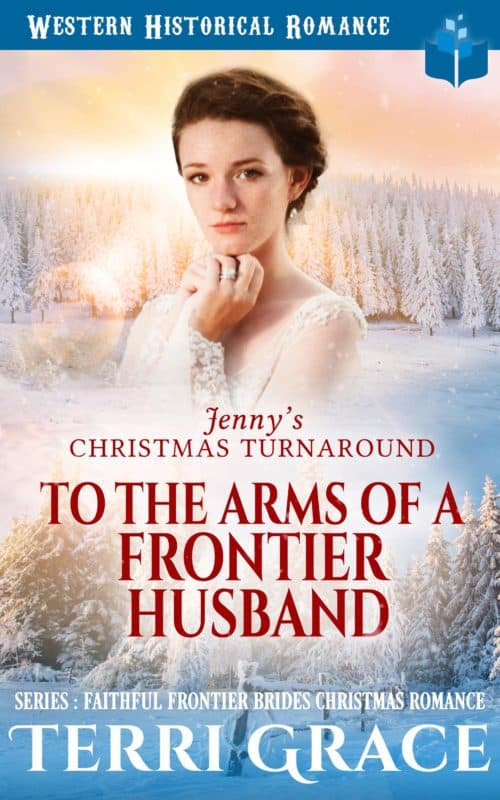 About the Book
The last thing Jennifer Fox has ever wanted to be was a troublemaker. She's tried her best to always be a peacemaker right from the orphanage where she grew up to her employer's home. But trouble has a way of dogging her steps and she ends up as a Mail Order Bride in Independence, Oregon. Jenny is here to be married to the man she believes will give her a home but she ends up falling in love with his friend instead! Francis Swann is looking forward to marrying a woman who will make a good wife and mother. But when his intended Mail Order Bride arrives in Oregon, a strange and unexpected turn of events leads to a humbling time for Frank, who has always thought of himself as being a good person. But even the most tangled webs might hide some good, and both Jenny and Francis celebrate Christmas gifts they could never have imagined. Jenny's Christmas Turnaround – To The Arms Of A Frontier Husband is the fifth book of the beautiful stories in the Faithful Frontier Brides Christmas Romance series. Each book is a great standalone story, and even better as part of the whole adventure.
Other Books in "Faithful Frontier Brides Christmas Romance"
Disclosure of Material Connection: Some of the links in the page above are "affiliate links." This means if you click on the link and purchase the item, I will receive an affiliate commission. I am disclosing this in accordance with the Federal Trade Commission's
16 CFR, Part 255
: "Guides Concerning the Use of Endorsements and Testimonials in Advertising."