Halliday's Honor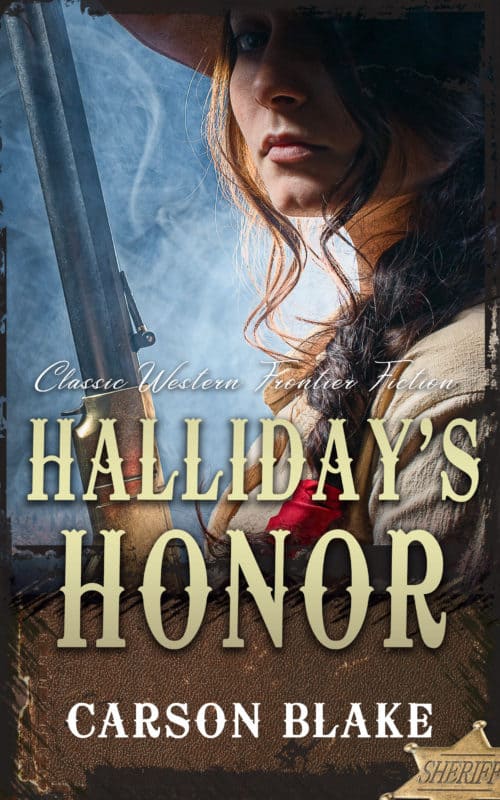 About the Book
Some called him the Ghost. Others were talking about the Dark Man. But one thing was certain. Simon Coffer was a wicked villain with a lawless trail of destruction crying for justice to be served. Some thought she was out for bounty. But Halliday had only one thing on her mind… justice and revenge! Sleazy, unshaven cowboys filling their bellies with whiskey might laugh when a lady steps into the saloon, but the cool metal of Terry's gun soon wipes the smirk from their face. Halliday is a hunter of righteousness not to be messed with, and Simon Coffer is in her crosshairs. Join us in this gritty, heartfelt classic Western adventure, a struggle between good and evil, and love versus hate.
Disclosure of Material Connection: Some of the links in the page above are "affiliate links." This means if you click on the link and purchase the item, I will receive an affiliate commission. I am disclosing this in accordance with the Federal Trade Commission's
16 CFR, Part 255
: "Guides Concerning the Use of Endorsements and Testimonials in Advertising."