[et_pb_section bb_built="1″ fullwidth="on" specialty="off" next_background_color="#000000″][et_pb_fullwidth_header _builder_version="3.12.1″ title="Welcome, PureRead Angel!" subhead="This Reader/Review page is only ever seen by our most engaged readers and biggest fans!" background_color="#0c71c3″ title_level="h2″ title_font_size="35px" content_font_size="23px" /][/et_pb_section][et_pb_section bb_built="1″ prev_background_color="#000000″][et_pb_row][et_pb_column type="4_4″][et_pb_video _builder_version="3.12.1″ src="https://vimeo.com/288508791″ /][et_pb_text _builder_version="3.12.1″ text_font_size="18px" text_line_height="2em"]
Welcome to PureRead Angels!
This is a community of our keenest readers and biggest fans, and we are so pleased and privileged to welcome you here.
Our mission to reach as many people as we can with the good news of Jesus through clean and pure books (in a variety of genres) is clearly one that you have taken to heart. Thank you!
What You Need To Do Now
There are a number of ways you can begin your journey as an angel and help us reach our goals, and I will list them below.
The primary ways, however, are very simple and clear.
Download and read any or all of the books that we send to you (a free read/review copy at no cost to yourself)
Positively review at least one of those books each week on Amazon.
Encourage others to check out PureRead's books by commenting on, liking and sharing posts within the main PureRead Facebook fanpage. We will let you know which posts are best to share and like each week.
That's pretty much it.
---
Reading & Reviewing Books – How it works
Each week we publish new books, sometimes just one but often more.
Our PureRead Angel Reviewers (that's you) will receive a private email from us titled ???? PureRead Reviewers – PRIVATE
In that email you will find links to each of the books and you will be able to download them for free through Bookfunnel. If you have never used Bookfunnel before don't worry, it makes picking up your books very easy.
PLEASE NOTE: If you have a Kindle Unlimited subscription and can download the book directly from Amazon (the link to the book on Amazon will be in the email as well) that is much better for us because Amazon gives preference to books that are reviewed by customers who either download through Kindle Unlimited or purchase the book. You may have seen on Amazon reviews it sometimes says Verified Purchase – that's what this means.
When you click the link to download one of the books (you can as many of the books as you want to, but do please only choose the ones you are interested in reading and reviewing).
On the Bookfunnel page you will be asked to insert your name and email for each book in order to access it – this is to ensure only this specially selected team of reviewers can access the books, and also allows us to monitor who from the Angel team is downloading and reviewing the books they are given. In the past, we have had people on a review team download the books for free, but never leave reviews. Demand for our books and a queue of people who eagerly want to be part of this Angel team means that those who do not remain active with reviews and engagement will be kindly asked to leave and make way for someone else on the waiting list. I am sure you understand.
Once you have read the book, you are now ready to leave a positive review on Amazon. If for some reason you don't think a book is worthy of a positive review, instead of leaving a negative review on Amazon I would ask that you consider instead reaching out t me with your concerns. That way we will be able to address them, make improvements, and better serve all of our readers.
Each week will send out a second email with links directly to review the books so the process is super simple for you.
If you would like to review a book at any time you can also go directly to Amazon and review any time you want to.
Here is a shirt video showing how to leave a review on Amazon if you needed help…
---
Other Ways You Can Help & Support Our Mission
These are some other helpful actions that you can also take if you want to, although you may already have done some of them:
Like, Follow and Share (if you can do all three, that would be amazing!) our PureRead Facebook fanpage – click here to do that (just hit the Like, Follow and Share buttons)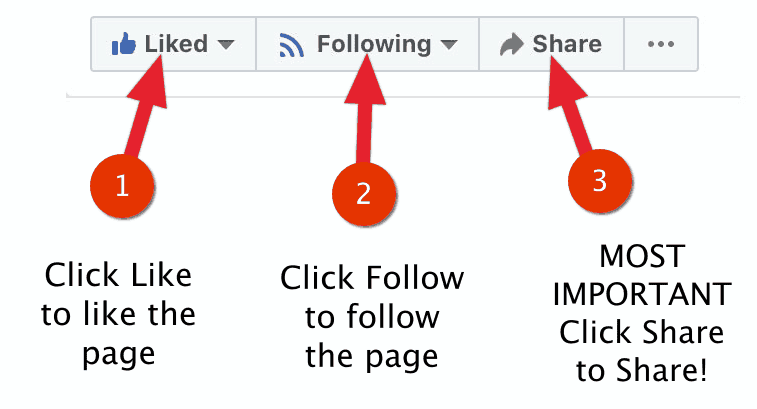 Follow PureRead on Amazon -Click here and click the +Follow button
Sign up for Facebook Messenger Updates (you will also get an exclusive free book ONLY available to those who have chosen to receive Messenger updates from PureRead. Click here and then Press Get Started to sign up for Messenger Updates and get your free book.
[/et_pb_text][/et_pb_column][/et_pb_row][/et_pb_section]