The Workhouse Angel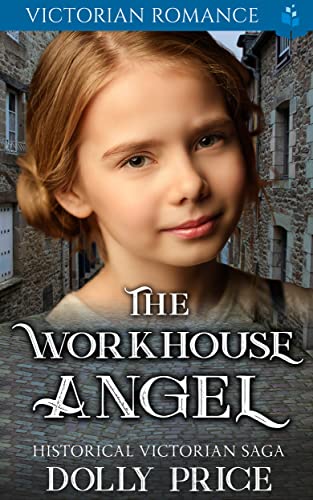 About the Book
Two babies swapped at birth. One a lowly miner's boy, the other a high-born daughter. Will untamed tongues expose the family secret?
Lady Napier is desperate to give her high-society husband an heir. 
Devastated by the birth of yet another girl, a secretive plot is hatched to replace the disappointing child
 with the newborn son of a local village woman. Julia Jones grows up on Miner's Row believing she is the daughter of a deprived working family. Surrounded by ugly rumours about her heritage 
little Miss Jones is sent to London with her family only to find that tragedy and the workhouse awaits
. Will the workhouse angel find love and a future? Or will the fears of those who want her hidden finish her before she discovers who she really is?
Join Dolly Price for a heart-thumping Victorian romance filled with intrigue, skulduggery, and a blazing love that burns through the darkness.
The Workhouse Angel is a clean and wholesome Victorian Romance suitable for all ages.
Disclosure of Material Connection: Some of the links in the page above are "affiliate links." This means if you click on the link and purchase the item, I will receive an affiliate commission. I am disclosing this in accordance with the Federal Trade Commission's
16 CFR, Part 255
: "Guides Concerning the Use of Endorsements and Testimonials in Advertising."