A Soldier's Christmas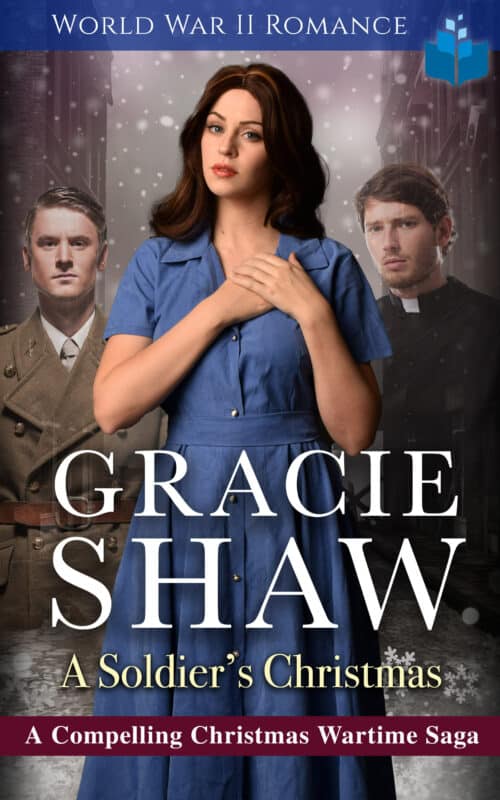 About the Book
The war is over, but one woman's battle for her husband's heart has only just begun… The year is 1945. The greatest war that the world has ever seen is finally over. In the city of Coventry, which is struggling to rebuild itself, childhood sweethearts Luke Parrish and Teresa Evans have just gotten married. But Luke has a dark past and a troubled mind. His experiences in the war have shaped him forever, and he doesn't know how to live a normal life again. His wife Teresa, desperate to help him, seeks the guidance of the minister, Timothy Albright, a man who served as a chaplain during the war and was imprisoned by the Japanese. If anyone can understand the torment in Luke's soul, it's Mr. Albright. But in the small community that attends Mr. Albright's church, rumours swirl, and it isn't long before people begin questioning the relationship between Teresa and the minister. One of those people is Teresa's meddling mother-in-law, Joanna Parrish, who is determined to maintain her place of prominence in her son's life. Will Teresa find the courage to stand up to her mother-in-law? Will she be able to help Luke before his anguish spins out of control? And, when tragedy strikes, will anyone be able to untangle the dark mystery that has woven itself around Mr. Albright, Teresa, Luke, and Joanna? A heartwarming story of love, loyalty, and wartime resilience, that will keep you turning the pages to the very last Christmas kiss.
Disclosure of Material Connection: Some of the links in the page above are "affiliate links." This means if you click on the link and purchase the item, I will receive an affiliate commission. I am disclosing this in accordance with the Federal Trade Commission's
16 CFR, Part 255
: "Guides Concerning the Use of Endorsements and Testimonials in Advertising."