The Thrown Away Bride and the Hardened Rancher's Dilemma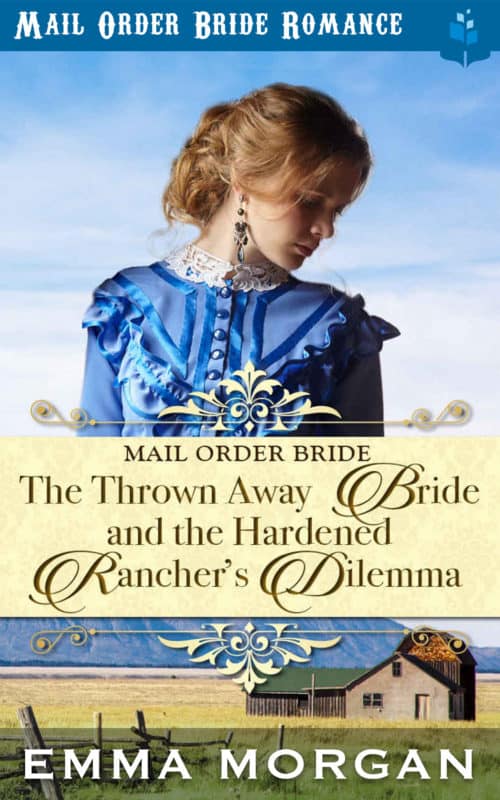 When Kent Avery's sister dies and leaves him with her three young children, Kent knows he needs to find a wife to help him with his sudden family. So when lovely Jena Mansfield arrives in response to his ad for a mail order bride, he welcomes her into his home. But when she struggles to bring order to the house, he wonders if he's made a mistake.
Jena Mansfield is recently heartbroken over her ex-boyfriend's engagement to another, so writing a letter in response to an ad for a mail order bride seems like a harmless lark at the time. But now she had found herself impulsively packing and heading west, to become a wife and mother to a ready-made family. But Kent's gruff manner makes him hard to get close to, and tending to a family takes a lot of energy.
So when a surprise from her past shows up to offer her a return to her old life, Jena has to decide. Will she stay with her new family, and the children who need her, or go back to what she thought she could never have?
Order Now!
Disclosure of Material Connection: Some of the links in the page above are "affiliate links." This means if you click on the link and purchase the item, I will receive an affiliate commission. I am disclosing this in accordance with the Federal Trade Commission's
16 CFR, Part 255
: "Guides Concerning the Use of Endorsements and Testimonials in Advertising."