The Humble Mill Maid's Sacrifice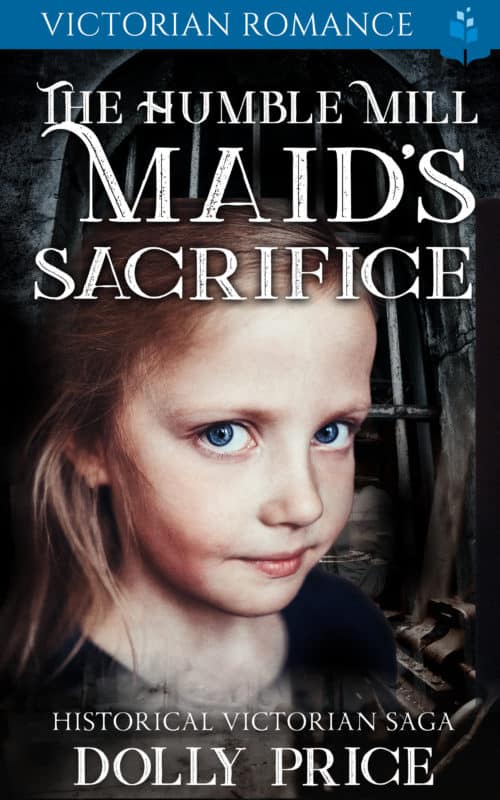 About the Book
Dark Victorian Mills. Hidden family secrets. Hope in the face of tragedy. A pretty but penniless girl determined to break free. For the Burrow's family life is hard among the poorest of Liverpool. The port town by the Mersey is beautiful but bleak – for some a place of fortune, for others a daily struggle to survive. To help her family, the young, pretty and penniless Lesley Burrows decides to get a job at her uncle's flour mill. She does not realise that hidden behind the dark walls of the mill, family secrets wait to pounce. What is the sordid story behind her family's fall from grace? Why have her uncle and her parents not spoken to each other in years? Together with her young brothers, Robert and Sammy, and her parents, Lesley tries her best to navigate a world that has not been built for them: a world that is rapidly changing before their eyes. Meanwhile, the handsome clerk Cecil Locksmith struggles with his deep love for Lesley and with his ambition to better himself. In the harsh shadow of industrial England, the soft yearnings of two gentle souls seem starkly out of place, but revolutions of the heart prove that love can conquer even the most fierce opposition!
Disclosure of Material Connection: Some of the links in the page above are "affiliate links." This means if you click on the link and purchase the item, I will receive an affiliate commission. I am disclosing this in accordance with the Federal Trade Commission's
16 CFR, Part 255
: "Guides Concerning the Use of Endorsements and Testimonials in Advertising."