Mail Order Bride Rescued by the Traveling Cowboy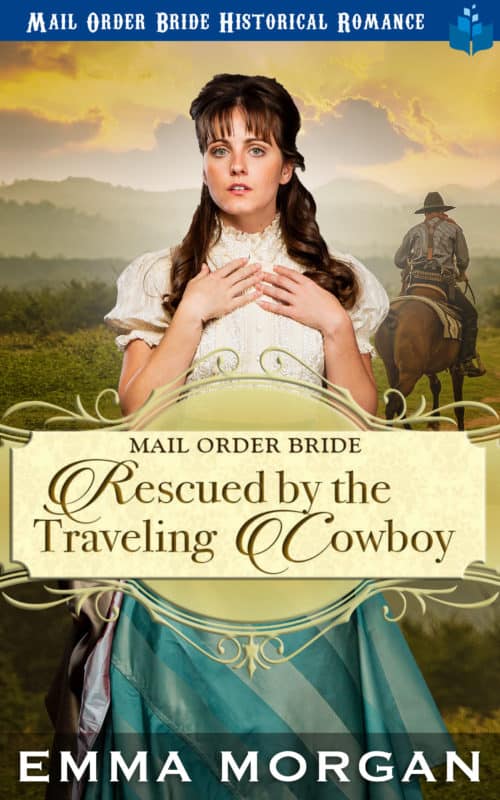 About the Book
Determined to marry for love and not duty, Mary Beth Simmons has escaped to the west as a mail order bride. Though she comes from a wealthy family, she is prepared for adventure and hard work. But she is not prepared to be robbed at gunpoint and almost killed on the road! Nor is she prepared for the handsome, and somewhat brash, Darius Smithton. From train to stagecoach, Mary Beth finds herself coming more under the spell of Darius. Not only has he saved her life, he has captured her heart. But Mary Beth knows she is promised to another. What will happen when she finally arrives at her destination, to meet the man she is to marry—but does not love? Sometimes, rescues come about in the most unexpected ways!
Disclosure of Material Connection: Some of the links in the page above are "affiliate links." This means if you click on the link and purchase the item, I will receive an affiliate commission. I am disclosing this in accordance with the Federal Trade Commission's
16 CFR, Part 255
: "Guides Concerning the Use of Endorsements and Testimonials in Advertising."