Mail Order Bride: A Rejected Bride and Baby Saved by the Indian Outsider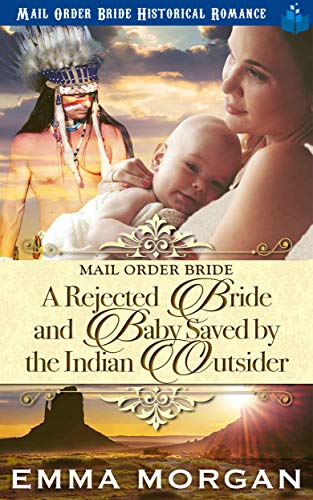 About the Book
Newly widowed and with a baby daughter, Sadie McLaughlin has been living on the goodwill of her aunt and uncle. Unwilling to add to their burden any longer, Sadie travels west as a mail order bride—only to find that the man does not want her anymore. Alone and hundreds of miles from home, Sadie takes a job at the town's General Store. And there she meets Dakota Blake, a handsome young Indian whose kindness immediately soothes Sadie's broken heart. Although Dakota Blake and his tribe are tolerated by the town, they are far from accepted. Still, Dakota finds himself falling in love with this gentle and gracious woman. But prejudices run deep, and Dakota fears that he could never give Sadie the life she needs—even if it comes with all his love. Nor would the town allow it. But the heart is strong, and prejudice cannot withstand the force of true love.
Disclosure of Material Connection: Some of the links in the page above are "affiliate links." This means if you click on the link and purchase the item, I will receive an affiliate commission. I am disclosing this in accordance with the Federal Trade Commission's
16 CFR, Part 255
: "Guides Concerning the Use of Endorsements and Testimonials in Advertising."