UNPLUG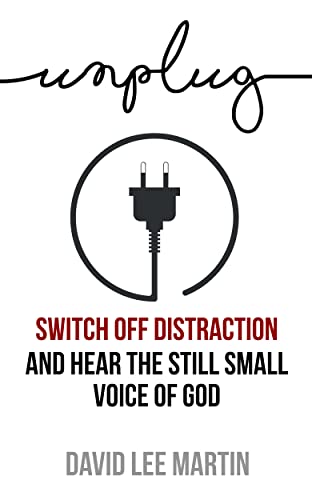 About the Book
Constant distraction. In this digital age of incessant interruptions, a relentless war is being waged to possess your splintered attention. Digital addictions clamor for another slice of your precious life. Amidst the noise and scrolling, a still small voice is speaking. God is here waiting to be known, but His voice and the peace He offers are too often drowned out in the busyness of modern life. UNPLUG is a call to cut off the digital cacophony and reclaim your peace. With punch and clarity, David Lee Martin shares keys to tame your online life, ingenious ways to simplify and streamline, clear the digital decks, and tune your ear to conversation with the living God. If you are convicted that the noise and dis-ease of modern life are stealing meaning from your days, and you want to live with eternity in view, set your trajectory and read UNPLUG today!
Disclosure of Material Connection: Some of the links in the page above are "affiliate links." This means if you click on the link and purchase the item, I will receive an affiliate commission. I am disclosing this in accordance with the Federal Trade Commission's
16 CFR, Part 255
: "Guides Concerning the Use of Endorsements and Testimonials in Advertising."