Murder Is A Smoking Gun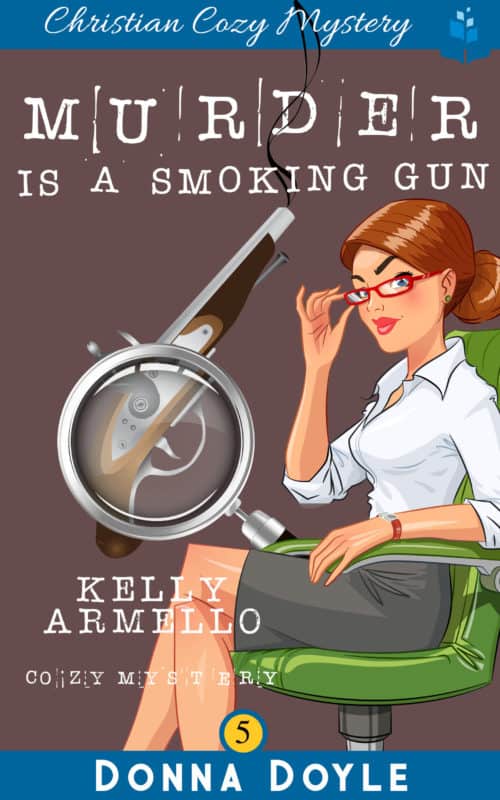 About the Book
When the lawmakers are more lawless than the criminals they claim to catch what can the honest citizens of Settler Springs do? Cracking this case for Kelly Armello is no longer an option – the future of Settler Springs rests on her investigations. Will librarian amateur sleuth, Kelly Armello, and her faithful partner, Troy, uncover the mystery in time, or will the dark underbelly of the quiet, unassuming town catch up with them to finish them off? So begins Kelly's biggest case yet, one that brings her closer to Settler's suspicious deaths than ever before. Right to her doorstep! Prevaricating police chiefs, machiavellian Mayors, furtive old flames, and insidious indictments. Secret sleuthing, fearless finding, and romantic attachments. All mixed up in an edge-of-your-seat cozy brew that will keep you guessing to the end. Read Murder is a Smoking Gun today, and join Kelly and Troy in their most important cozy town mystery yet.
Other Books in "A Kelly Armello Mystery"
Disclosure of Material Connection: Some of the links in the page above are "affiliate links." This means if you click on the link and purchase the item, I will receive an affiliate commission. I am disclosing this in accordance with the Federal Trade Commission's
16 CFR, Part 255
: "Guides Concerning the Use of Endorsements and Testimonials in Advertising."